Please note: the workshops for the 2020 edition are still to be announced. This page includes the workshops of last year's edition.
Erik Ensing
Senior Director Business Development at Lava Therapeutics
Erik Ensing obtained his MSc in Biology at the University of Utrecht in 2001. He decided not to pursue a PhD position, but to make a career in the biotech industry. Early 2002 he started as a Research Associate (technician) in the lab of Genmab, a Danish biotech company developing therapeutic antibodies. Over a period of almost 16 years he worked in 6 different positions. At the end of his Genmab career he was Director Alliance Management and, amongst others, responsible for managing the daratumumab Alliance between Genmab and Janssen. January 2018 he became the second employee and senior business developer of Lava Therapeutics (LAVA), a start up company that is developing bispecific antibody  T cell engagers for the treatment of cancer. LAVA now has 17 employees, is running its own lab to support preclinical development and is progressing two compounds towards the clinic.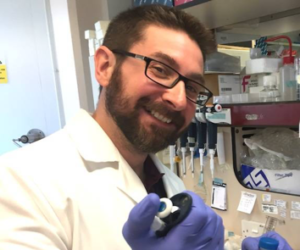 Prof. Dr. Leo James
MRC Programme Leader, Medical Research Council Laboratory of Molecular Biology.
Leo received his Ph.D. from Cambridge University in 2000 and post-doc'd with Prof. Dan Tawfik and Sir Greg Winter, on antibody structure, function and evolution. In 2007, Leo established a lab at the LMB in Cambridge studying host-pathogen interactions using a broad range of in vitro and in vivo techniques. In 2010, Leo discovered TRIM21, the most conserved and highest affinity antibody receptor in mammals and uniquely cytosolically expressed. Since then, his lab has shown that TRIM21 prevents infection by intercepting viruses, bacteria and pathogenic proteins inside the cell and targeting them for rapid degradation. This work has also led to the development of 'TrimAway', a technique which exploits TRIM21 for the rapid and specific degradation of cellular proteins. Leo also investigates HIV post-fusion biology; recent work includes identifying the HIV capsid interface used to recruit import cofactors and dynamic pores in the capsid that are essential for HIV infection.
Kristin Strumane
Assistant Director and  Scientific Writer at Genmab
Kristin Strumane is Assistant Director, Translational Research at Genmab, where she is responsible for the nonclinical pharmacodynamics documentation that is required for regulatory filings to start clinical trials. Kristin has a background in molecular biology and obtained her PhD at the University of Ghent, Belgium. She worked for four years as a postdoctoral researcher at the Netherlands Cancer Institute (NKI) in Amsterdam. Thereafter, she was recruited to work for some time with Prof. C. Melief for ISA Pharmaceuticals at the LUMC in Leiden, where she gained experience in the field of immunology. In 2008 she started as Scientific Writer at Genmab in Utrecht, where she is still happy and intrigued by this very special molecules called antibodies.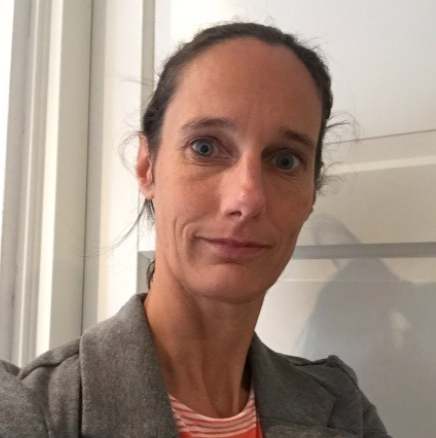 © 2019 I&I Symposium. Alle rechten voorbehouden.