Please note: details pertaining to the other speakers will follow soon!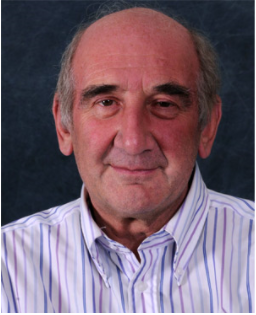 Prof. Peter Barnes, MD, DSc
Professor of Thoracic Medicine, National Heart and Lung Institute, Imperial College London
Air pollution and lung health
Outdoor and indoor air pollution has deleterious effects on lung health, particularly in patients with existing airway disease, with a major impact on disease severity and mortality. Outdoor air pollutants, particularly from road traffic, include sulphur dioxide (SO2), nitrogen oxides (NOx), ozone (O3) and small particulates (PM 2-5-10) cause irritation or injury to the respiratory mucosa and may be absorbed to cause cardiovascular disease. These pollutants may cause worsening of existing asthma, may sensitise individuals to allergens and possibly increase disease prevalence. Air pollution also causes worsening of COPD, with increased exacerbations and appears to be a risk factor for development of COPD where outdoor ambient air pollution levels are high. Household air pollution due to biomass smoke exposure from cooking is very common in low and middle income countries and is a key risk factor for COPD in non-smokers (50% of COPD in the world). Its effects are mediated by PM 2-5 through the generation of oxidative stress in the airways. Some individuals may be more susceptible to the damaging effects of air pollution and there is a search for susceptibility genes. The interactions between different air pollutants is complex and deserves further study as there may be synergetic interactions between various pollutants that affect different molecular pathways. Urgent interventions are needed to reduce exposure to air pollution in order to improve global lung health.
Prof. Dr. Hanneke Schuitemaker
Professor Cellular Disease Models and Principal Investigator of Cystic Fibrosis research lab of the Department of Pediatrics at University Medical Center Utrecht.
Janssens efforts in the development of an Ad26 based COVID-19 Vaccine
Prof. Dr. Hanneke Schuitemaker studied medical biology after which she received her PhD in AIDS pathogenesis in 1992 at the University of Amsterdam. For more than 20 years she worked on HIV-1 pathogenesis. First at Sanquin, the blood supply foundation in the Netherlands, where she later became the chair of the department of Clinical Viro-Immunology. She continued this work at the AMC, as chair of the Department of Experimental Immunology and a member of the Research Council. In 2004 she became professor in Virology at the Academic Medical Center of the University of Amsterdam and in 2010 she joined Crucell, which was acquired by Johnson and Johnson, in 2011.
In her current position at Janssen Vaccines (part of Johnson & Johnson), she is responsible for the portfolio of viral vaccine development, which includes vaccines against Ebola, flu, Zika and HIV.  At the moment, Prof. Schuitemaker and her team are tasked with the development of a potential vaccine for COVID-19, based on an adenovirus vector platform. The Janssen vaccine, Ad26.COV2.S, is currently in phase I/II clinical trials in Belgium and the US and in phase IIa clinical trials in The Netherlands, Spain, Germany. While the start of the first phase 3 study is anticipated in September.
© 2019 I&I Symposium. Alle rechten voorbehouden.