Prof. dr. Fink-Gremmels
Faculty of Veterinary Medicine,  Utrecht University, The Netherlands
Biography:
Prof. dr. Fink-Gremmels graduated in 1974 as a veterinarian at the university of Hannover and specialized in veterinary pharmacology and toxicology. From 1986-1992 she was the head of the institute of microbiology and food toxicology, which is nowadays part of the institute for food and consumer safety in Kulmbach. In 1991 prof. Dr. Fink-Gremmels attained her professorship at the faculty of veterinary sciences in Utrecht, and became head of the department of veterinary pharmacology, pharmacotherapy and clinical toxicology, which is now embedded in the Institute for Risk Assessment Sciences (IRAS). In addition, she has a close cooperation as a guest professor with the Utrecht Institute for Pharmaceutical Sciences (UIPS) and with different European Universities.
A substantial part of her career is dedicated to research on the effects of naturally occurring toxins, more specifically mycotoxins produced by fungi. She has published more than 60 scientific articles in this area, next to the publications in her primary research area, pharmacology. In addition to this she played an advisory role in the creation of European policies in these areas.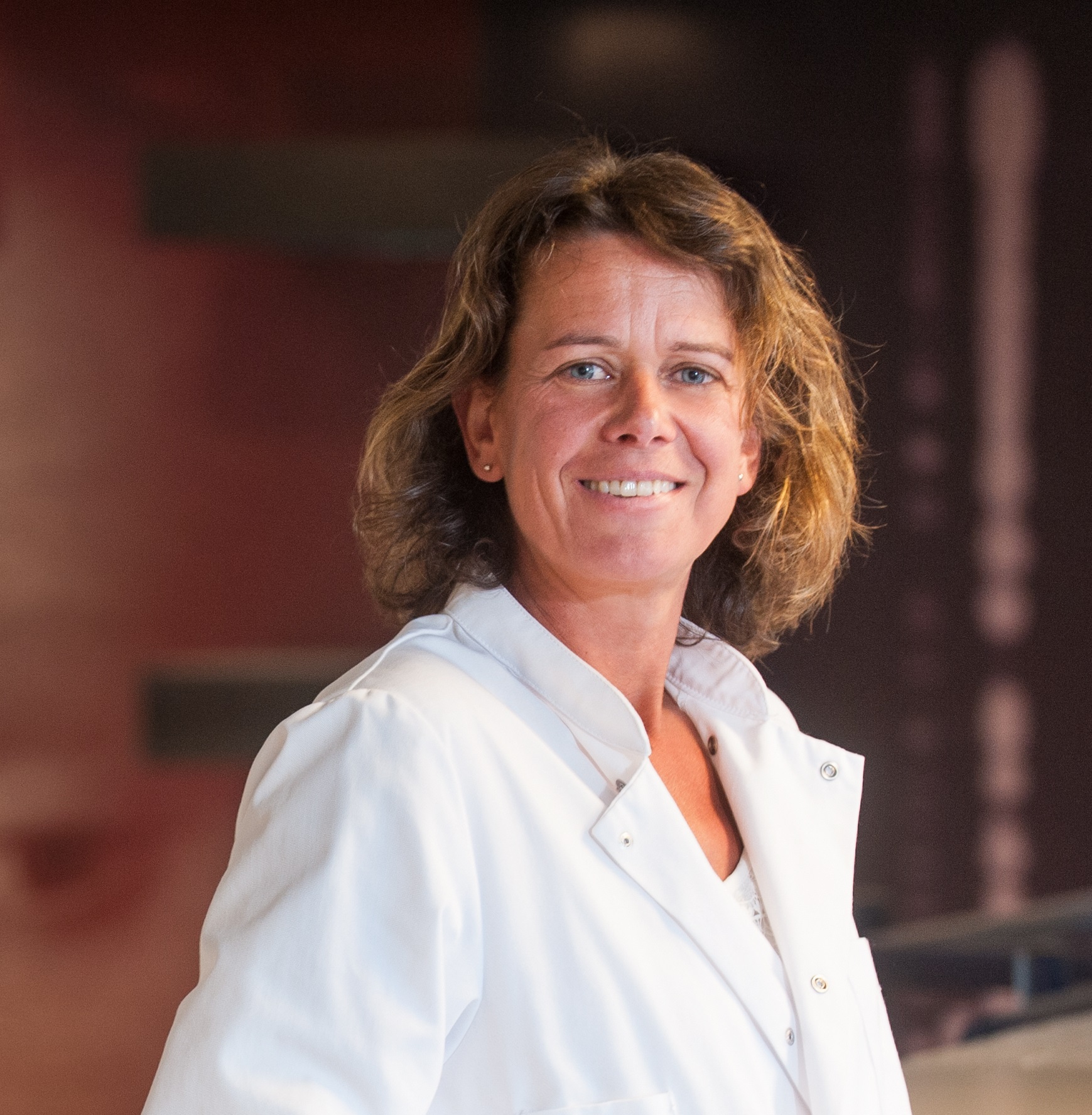 Dr.Mirjam H.M. Heemskerk
Biography:
Mirjam H.M. Heemskerk performed her Ph.D. research from 1990-1994 at the Department of Immunology at the Veterinary Faculty in Utrecht where she studied the T cell immunity against murine coronaviruses. After this she joined the group of Hergen Spits at the Department of Immunology of the Netherlands Cancer Institute. During this post-doctoral training she developed the retroviral introduction of dominant negative transcription factors for studying thymic development and of tumor associated antigens for the generation of tumor specific cellular immunity. She joined the Department of Hematology at the LUMC as an Assistant Professor in 1998 to pioneer the retroviral introduction of antigen specific T cell receptors as a means to engineer leukemia specific immunity. Mirjam Heemskerk is currently Associate Professor and Head of the Laboratory of Experimental Hematology at the Department of Hematology.
Current main research interests:
Characterisation of alloimmune responses and occurrence of delayed immune reconstitution after HLA mismatched stem cell transplantation (SCT) TCR gene therapy of hematological malignancies and solid tumors
Dr. Han van den Bosch
Biography: 
Han van den Bosch is currently professor extraordinary at the Athena Institute of the Free University in Amsterdam on a chair "International Public Health and the Pharmaceutical Industry", and furthermore active as partner and consultant for several companies and Global Health organizations. He holds degrees in Biology and Medical Microbiology, and specialized in vaccinology. His professional career involved both academic positions at various institutes, as well as executive R&D management positions in major pharmaceutical companies. Additionally, he is currently chairman of the Utrecht Centre for Affordable Biotherapeutics for Public Health ("UCAB"). UCAB is a non-profit foundation that started as a collaboration between Utrecht University and the World Health Organization in order to enable the sustainable production of high quality and affordable biotherapeutics for patients in low-and middle-income countries.
Abstract: Access to medicine is a major Global Health problem, since billions of people still have no access to essential medications, especially in Low and Middle Income Countries (LMICs). This lack of access has major health, economical and political implications. In my introduction to this Symposium I would like to discuss 2 examples how to tackle this access to medicine challenge. 
The first example is about global Measles vaccination. As one of the primary causes of child mortality in LIMCs at the turn of the century, concerted actions by public-private partnerships have increased global measles vaccination coverage, resulting into a major decrease in child mortality.
The second example is about the collaboration between WHO and Utrecht University in the "Utrecht Centre for Affordable Biotherapeutics (UCAB)". In this organisation we work together with manufacturers in LMICs in order to develop affordable biosimilars while retaining economic sustainability.
Dr. Mark Shepherd
Biography: Dr. Mark Shepherd joined the School of Biosciences in 2011. He was born in England, was brought up in North Wales, and subsequently studied Biochemistry at the University of Sheffield (1996-1999). He stayed in the Department of Molecular Biology & Biotechnology to undertake a PhD with Professor Neil Hunter FRS (1999-2003), where he developed his interest in the enzymology and spectroscopy of chlorophyll and haem biosynthesis. After completing his PhD studies, he conducted postdoctoral research with Prof. Harry Dailey at the University of Georgia (2003-2005), where his research focussed on the terminal enzymes of haem biosynthesis. This was followed by a move back to the University of Sheffield in 2005 to take up a postdoctoral position with Prof. Robert Poole, where he developed interests in E. coli respiration, globin proteins, and the response of bacteria to nitric oxide. A subsequent position at the University of Queensland (2010-2011) with Prof. Mark Schembri focussed on nitric oxide stress in Uropathogenic E. coli. In 2011 he moved to the University of Kent, where he is a Lecturer in Microbial Biochemistry, a member of the Microbial Pathogenesis Group, and Programme Director for the MSc Infectious Diseases course.
Abstract: E. coli causes serious conditions including sepsis, bladder infections, kidney failure, and dysentery. The emergence of drug resistance in pathogenic strains is an increasing problem on a global scale. We liaise with collaborators in the NHS to collect E. coli clinical isolates for antibiotic screening and for other phenotypic characterisation. Collaborative studies are underway to sequence the genomes of a large number of isolates that will provide insights into the prevalence, evolution, and spread of antibiotic resistance in this deadly human pathogen.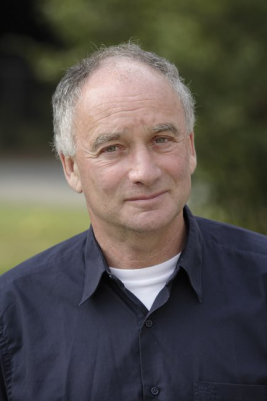 Dr. Roel Coutinho
Roel Coutinho MD, PhD did his medical studies at the University of Amsterdam. He worked as a physician in Guinee-Bissau/Senegal and after his return to the Netherlands, he specialized as a medical microbiologist (virologist). In 1977 he became head of the Public Health Department of the Amsterdam Health Service. In this job he was confronted with the strong rise in STIs and later on HIV/AIDS. He had a leading role in organizing the public health measures to control the spread of HIV in the country and was one of the founding fathers of the Amsterdam Cohort Studies on the epidemiology, natural history and pathogenesis of HIV and other bloodborne and sexually transmitted infections. From 1989-2011 he was Professor in the epidemiology and prevention of infectious Diseases at the Academic Medical Center/University of Amsterdam. He is (co)-author of more than 600 publications in peer-reviewed journals. Since 2000 he is co-editor of the journal AIDS. In 2000 he became general director of the Public Health Service in Amsterdam. From 2005 till September 2013 he was director of the newly established Netherlands Center for Infectious Disease Control which is part of the National Institute for Public Health and the Environment. Since May 2011 he is part-time Professor in the Epidemiology and Prevention of infectious diseases especially in the human-veterinary domain at the University of Utrecht. Since 2015 he is a member of the medical team of PharmAccess (part-time).